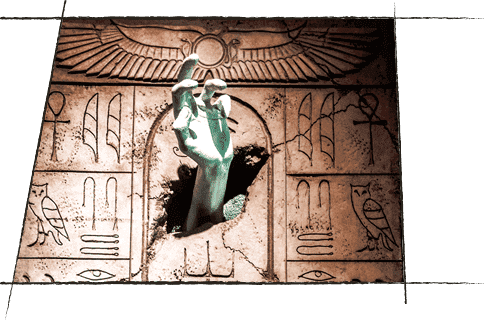 MYSTERY ONLINE ESCAPE ROOMS offers you a real life video escape room game experience: you and your friends join an online game video conference from the confort of your locations wherever you are around the globe!
The Game Master inside the real room is part of your team and will act as your eyes, hands and ears and your team will guide him through the real life escape room to find the way to escape before the time runs out.
It is an exciting, challenging and FUN adventure!
Our games challenge your attention, intuition and teamwork skills to discover their secrets, codes and hidden messages.
Will your team be able to solve all the mysteries in time?
Dare to step into the world full of mysteries!
We only show you the way to the Escape Room, but the journey depends on you!

The online games are exciting, different in a good way, compared to the physical escape room experience. Each player is challenged to solve and enjoy the mysteries and puzzles, with the help of the entire team. It is all about teamwork, excitement and FUN.
Virtual gameplay is new, fresh and safe entertainment!